Movie Review: Frozen
Some people are worth melting for.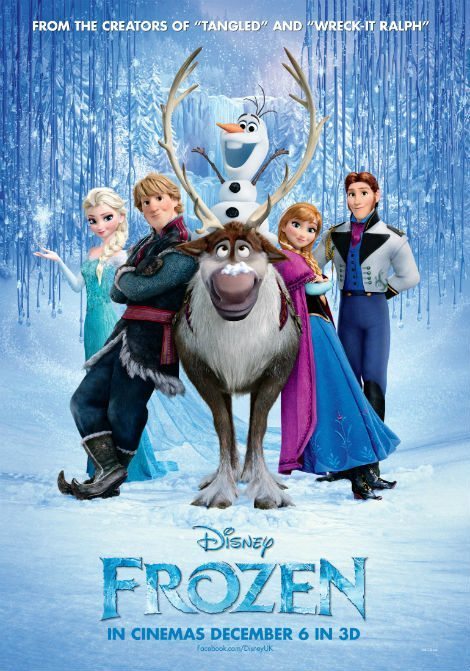 CAST
Directed by:
Chris Buck & Jennifer Lee
Based on: The Snow Queen by Hans Christian Andersen
Distributed by: Walt Disney Studios
Music by: Christophe Beck
Starring:
Kristen Bell as Princess Anna
Idina Menzel as Queen Elsa
Jonathan Groff as Kristoff
Josh Gad as Olaf
Santino Fontana as Prince Hans
Summary:
"Frozen" is an animation movie presented by the Walt Disney Studios ; from the creators of Tangled. Despite the frosty title, it's a warm-hearted, rousing and stunning animated saga ideally poised for the holiday season. Like The Little Mermaid, it's loosely based on a Hans Christian Andersen fairy tale —The Snow Queen — updated with contemporary wit, a stellar musical score and superb vocal talent.
The fresh focus in this Disney film is on sisterhood. Anna (Kristen Bell) and her older sister Elsa (Idina Menzel) are more complex heroines than The Little Mermaid's Ariel, though just as tuneful, energetic and winning. It's a worthy follow-up to 2009's The Princess and the Frog and 2010's Tangled in terms of musical score and magical appeal. Elaborately rendering snow and ice in myriad breathtaking variations, Frozen is set in a mythical kingdom of Arendelle. Glacial castles, crystalline icicles and intricately delicate snowflakes dazzle.
Plot:
Eight-year-old Elsa, princess of Arendelle, possesses the power to freeze. One night while playing, she accidentally injures her five-year-old sister Anna. The King and Queen seek help from the troll people who heal Anna and remove her memories of her sister's powers. In order to protect Elsa and keep her powers a secret, the royal family locks themselves away in their castle. Elsa, who was being kept away from people for their safety, spends most of her time hiding in her room and the two sisters grow apart as they grow up. The King and Queen die in a sea storm. Thirteen years later, the people of Arendelle prepare for Elsa's coronation ceremony. Excited that the castle's gates will finally open to the public, Anna explores the town and meets Prince Hans of the Southern Isles, and fall for each other instantly. Elsa's coronation goes off without incident, and the two sisters begin to bond again at the reception. During the reception, Hans proposes to Anna, who hastily accepts. Elsa, however, refuses to grant her blessing on the marriage, setting off an argument between the sisters, which leads to Elsa's abilities being exposed to the guests.
Panicked, Elsa flees, unknowingly unleashing an eternal winter on the kingdom in the process. Anna teams up with Kristoff in an epic journey, encountering Everest-like conditions, and a hilarious snowman named Olaf in a race to find Elsa.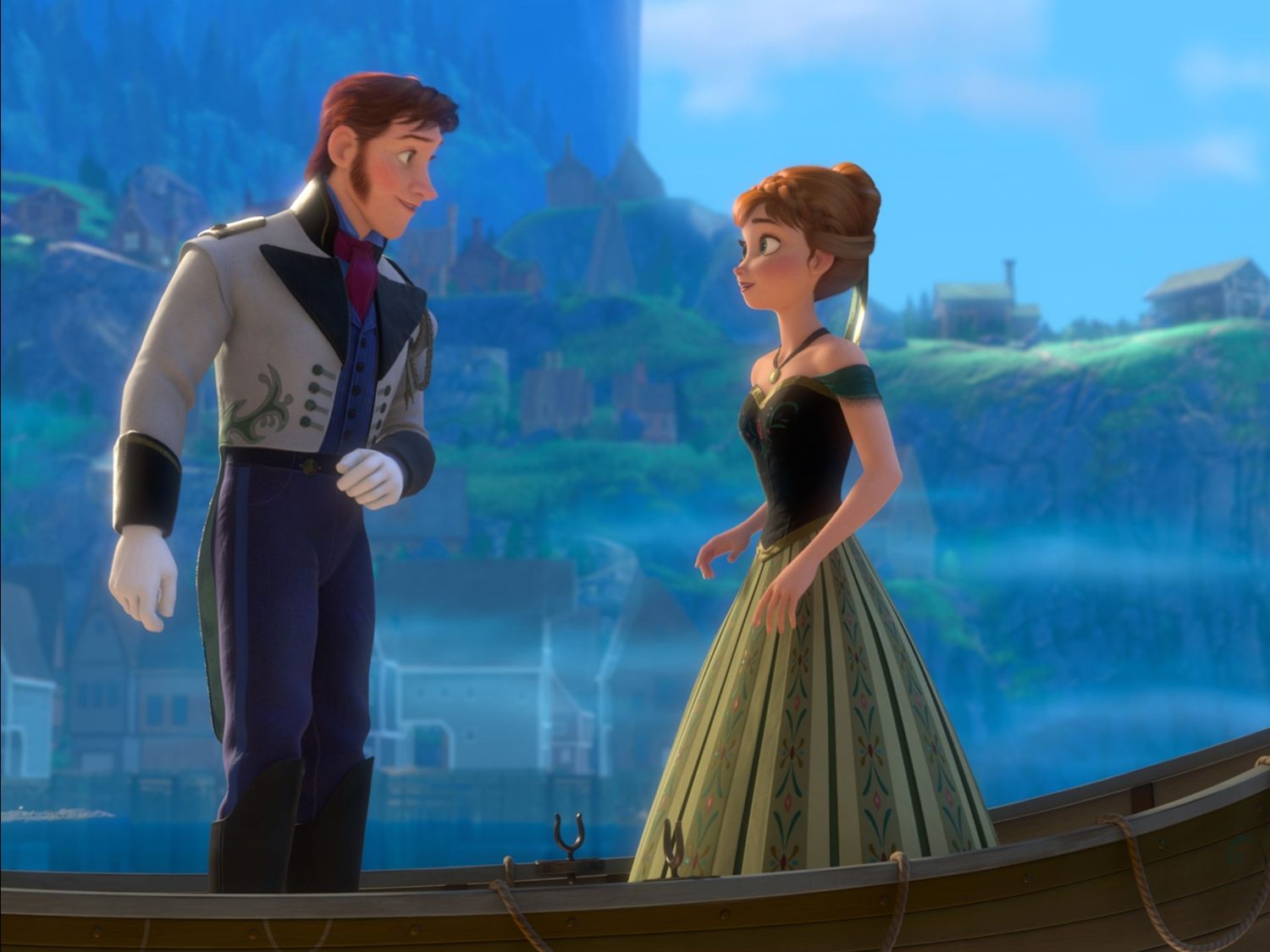 Will they get to her in time to stop the winter? Find out for yourself by watching this winter treat from Disney.
Review:
The Love for your sister can melt hearts; Melting snow – or taking away piercing winter – is not that big a problem.
Much of "Frozen" is tagged around Elsa and Anna, and at times, a lot of miscommunication. While "Frozen" juggles the sister's longing and love part fine, it drops the ball on the romantic bit. Kristoff – who comes in as the second lead to Hans – is never fleshed out from his role as a supporting character, because sometimes heroes to Disney Princesses just have to bow to the awesomeness of girl power (not every movie can match pairs like Aladdin and Jasmine, or Flynn and Rapunzel). Rapunzel and Flynn also make a cameo in the movie.
This movie is just right for the wintry season. It's a family film which the kids and parents both will enjoy thoroughly. The snowman Olaf wins our heart. How he wants to experience the summer season (although he will melt) and his ever smiling face made me go 'Aww'. Anna is a really bubbly and optimistic girl. She wants to see the world but the love for her sister comes first. The way she sings,
'Do you want to build a snowman?'
I love her more. And then there is Elsa. A girl who is afraid of a gift she has been blessed with because she doesn't want to hurt anybody. She lives her life in isolation killing away all the dreams she ever had for herself. Her vulnerability and kindness reminds us of the old Disney movies.
This movie teaches us that family comes first and also that an act of love is always not a kiss from a prince or anyone. It can be an act of sacrifice too.
Although the soundtrack is not as EPIC as Tangled's but it is great! The song 'Let It Go' by Idina Menzel and the Demi Lovato version of the same song are on repeat at my playlist. Also, 'Love is an Open Door' and 'For the First time in Forever' have a nice tune and lyrics.
This movie is highly recommended to all from my side. Because you are never too old for a Disney movie.
My rating for this snowy movie is: