Movie Review: Rush (2013)
CAST:
Chris Hemsworth
...
James Hunt
Daniel Brühl
...
Niki Lauda
Olivia Wilde
...
Suzy Miller
Alexandra Maria Lara
...
Marlene Lauda
Directed By ...
Ron Howard
Plot:
The thriller tells us all we need to know about the real-life champion Formula 1 rivals in the early 1970s.
It's a story of an extraordinary rivalry between James Hunt and Nikki Lauda.
James Hunt and Niki Lauda are two highly skilled race car drivers who first develop a fierce rivalry in 1970 at a Formula Three race at the Crystal Palace circuit in England, when both their cars spin out and Hunt eventually wins the race. Hunt is a brash young Englishman with a tendency to vomit before every race, while the Austrian Lauda is a cool, calculating technical genius who relies on precision. After a falling out with his father, Lauda takes a large bank loan and buys his way into the BRM Formula One team, meeting teammate Clay Regazzoni for the first time. Meanwhile, Hesketh Racing, the fledgling racing team Hunt drives for, enters Formula One as well. Lauda then joins Scuderia Ferrari with Regazzoni and wins his first championship in 1975. Hesketh closes shop after failing to secure a sponsor, but Hunt manages to land a driving position in McLaren after Emerson Fittipaldi leaves the team. During this time, Hunt marries supermodel Suzy Miller, while Lauda develops a relationship with socialite Marlene Knaus.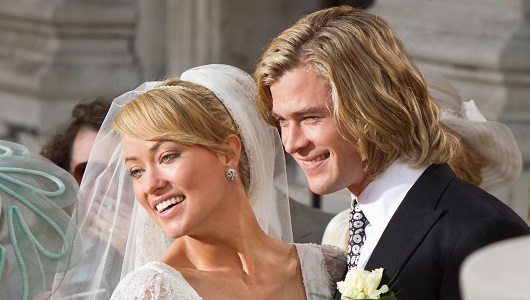 Nikki dominates the competition until German Grand prix where he suffers a fierce accident due to rough weather and while he's on bed Hunt continues to make his place again. influenced by this Nikki pushes himself very far by taking intense treatments and returns back to the track much sooner than expected. With all these events happening Hunt develops a sense of respect for his opponent. Nikki beats Hunt in his first race after recovery and starts gaining back his position.
The 1976 season comes to a climax at the rain-soaked Japanese Grand Prix. Hunt's late rally in Lauda's absence has pulled him within three points of Lauda. At the end of the second lap, Lauda returns to the pits and retires from the race, opting to stay with Marlene instead of risking his life again on the track. Hunt now needs to finish third or better to win the championship. After facing stiff competition under grueling conditions and overcoming tire problems and injuring his hand due to the gear shifter knob breaking, Hunt finishes third, giving him enough points to beat Lauda by one point and win the championship. He spends the rest of the year with fame, sex, and drugs, while Lauda takes an interest in flying private planes. At a private airfield in Bologna, Lauda suggests Hunt to focus on the next racing season, but later on realizes that Hunt no longer has anything to prove. Hunt continues to race until his retirement in 1979, and becomes a motorsport broadcast commentator until his death in 1993 at the age of 45.
Review:
A wise man gets more use from his enemies than a fool from his friends.
Rush proves to be ridiculously good thriller. The spice that story has inherited from reality gets the beauty of outstanding performance and becomes Perfect!
If you already know the story this movie doesn't fail to impress.
Movie as a whole package is very nicely served with adult drama and all that fantastic real life twists which come along with fame.
As soon as the screen comes to life you start understanding the characters and their role. The cool calculating Nikki Lauda actually dominated the hot headed James Hunt even in the film. Both their wives have also done true justice to the film and added more to it's glamor.
If we judge the movie more critically or for the audience not much into sports, first few scenes may seem unbearable or induce boredom but right after the movie reveals true drama of sport celebs it gets more and more interesting!
Another tricky beauty of the movie is that it's too hard to side with one character. Hunt's fierce moves v/s Lauda's hard-headedness, and the choice is not an easy one.
However perfect impersonation of Nikki Lauda and that fabulous accent puts Daniel Brühl much farther according to performance than Chris Hemsworth as James Hunt.
Overall this Movie is worth watching once and watching again!
"People always think of us as rivals but he was among the very few I liked and even fewer that I respected. He remains the only person I envied" - Nikki Lauda
Performance Ratings:
Nikki Lauda:
Daniel Brühl.
He has been true perfection and a treat to ears with that accent. After watching this one Lauda will stick to mind for a long time.
*****
James Hunt:
Chris Hemsworth.
Although he has done very well but is shadowed heavily by his on-screen opponent.
***½
Marlene Lauda:
Alexandra Maria Lara.
A pretty socialite with smart mind. She has done pretty well and her chemistry with Lauda is one to watch.
****
I dont know how did the Oscar Jury missed this Flick.
So my Rating For this Exciting Thriller Is:
****